All orders are protected by
our Pixel Perfect Guarantee

Fast, Safe Delivery
and Easy Returns
Home > Historic England > Historic Images > 1900 - 1945
Framed Print of Holland House library after an air raid BB83_04456
check Made in UK
check Pixel Perfect Reproduction
check Made with high-grade materials
check Carefully packed to aid safe arrival
check UK delivery from only £9.99
Click Here to Buy the Digital File >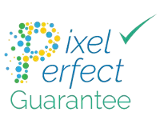 Most popular orders
of this image

Photographic Print

Framed Print

Poster Print
Info
Reviews


Delivery

Pixel Perfect

Framed Print of Holland House library after an air raid BB83_04456
Our contemporary Framed Prints are professionally made and ready to hang on your wall
HOLLAND HOUSE, Kensington, London. An interior view of the bombed library at Holland House with readers apparently choosing books regardless of the damage. Photographed in 1940. The House was heavily bombed during World War II and remained derelict until 1952 when parts of the remains were preserved.
Holland House, originally known as Cope Castle, was a great house in Kensington in London, situated in what is now Holland Park. Created in 1605 in the Elizabethan or Jacobean style for the diplomat Sir Walter Cope, the building later passed to the powerful Rich family, then the Fox family, under whose ownership it became a noted gathering-place for Whigs in the 19th century. The house was largely destroyed by German firebombing during the Blitz in 1940; today only the east wing and some ruins of the ground floor still remain.
In 1940, King George VI and Queen Elizabeth attended the last great ball held at the house. A few weeks later, on 7 September, the German bombing raids on London that would come to be known as the Blitz began. During the night of 27 September, Holland House was hit by twenty-two incendiary bombs during a ten-hour raid. The house was largely destroyed, with only the east wing, and, miraculously, almost all of the library remaining undamaged. Surviving volumes included the sixteenth-century Boxer Codex.
Holland House was granted Grade I listed building status in 1949, under the auspices of the Town and Country Planning Act 1947; the Act sought to identify and preserve buildings of special historic importance, prompted by the damage caused by wartime bombing. The building remained a burned-out ruin until 1952, when its owner, Giles Fox-Strangways, 6th Earl of Ilchester, sold it to the London County Council (LCC). The remains of the building passed from the LCC to its successor, the Greater London Council (GLC) in 1965, and upon the dissolution of the GLC in 1986 to the Royal Borough of Kensington and Chelsea.
Today, the remains of Holland House form a backdrop for the open air Holland Park Theatre, home of Opera Holland Park. The YHA (England and Wales) "London Holland Park" youth hostel is now located in the house. The Orangery is now an exhibition and function space, with the adjoining former Summer Ballroom now a restaurant, The Belvedere. The former ice house is now a gallery space
This picture is available as Framed Print, Photographic Print, Poster Print, Jigsaw Puzzle, Canvas Print, Metal Print, Photo Mugs, Fine Art Print, Mounted Print, Glass Frame, Acrylic Blox, Classic Framed, Greeting Card, Cushion, Mouse Mat, Glass Place Mat, Glass Coaster
© Historic England Archive
Media ID 1326365
(blitz, destruction, historic, war time, ww 2)
14"x12" (38x32cm) Framed Print
Wood grain effect frame with professionally mounted 10x8 print. Overall outside dimensions are 14x12 inch (363x325mm). Features hardboard back stapled in with hanger and glazed with durable Styrene Plastic to provide a virtually unbreakable glass-like finish. Easily cleaned with a damp cloth. Moulding is 40mm wide by 15mm thick.
check Overall Size 37.6cm x 32.5cm (14.8"x12.8")
check Fully covered by our Pixel Perfect Guarantee
check Made with high-grade materials
check Expert colour and quality finish
Watermarking and Website Address do not appear on finished products
Related Categories
Home > Historic England > Historic Images > 1900 - 1945
Home > Historic England > England at War > England at War 1939-45
Home > Historic England > Historic Images > More Lost London
Home > Historic England > More features > Romantic Ruins
Home > Architecture > Great Houses > Holland House
Home > Popular Themes > The London Blitz
Full Art Print Range
If you are unsure which print style will suit you best then please see our comparison below. We aim to dispatch all orders within a week of ordering with regular Photographic Prints being posted within one working day (ideal for framing at home).
Framed Print (£47.99 - £227.99)
Photographic Print (£8.39 - £155.99)
Poster Print (£12.00 - £35.99)
Jigsaw Puzzle (£32.39 - £41.99)
Canvas Print (£35.99 - £479.99)
Metal Print (£70.80 - £478.80)
Photo Mugs (£17.99)
Fine Art Print (£35.99 - £359.99)
Mounted Print (£11.99 - £83.99)
Glass Frame (£23.99 - £70.80)
Acrylic Blox (£35.99 - £47.99)
Classic Framed (£53.99 - £299.99)
Greeting Card (£5.39)
Cushion (£35.99 - £47.99)
Mouse Mat (£16.79)
Glass Place Mat (£59.99)
Glass Coaster (£8.39)
Print quality very good. Nice frame too
Excellent collection of pictures
Good quality. Professional shipping.
High quality items, efficient service, well protected in transit, friendly & helpful staff
Fantastic prints and service
excellent service and product
Excellent, pictures, excellent service
My first order and happy with the delivery and product. Will consider further shopping at the Media Storehouse. Thanks.
Good quality card, good service. Will use again.
Every picture Ive ordered has arrived on time as promised & well protected. Further, each photograph exceeded my expectations. You folks do an exceptional job. I appreciate what youre doing that accentuates curiosity & a sense of wonder. Keep on evolving.
Media Storehouse had an 1897 map of the British Empire that Ive long used in low resolution in my British Literature course. I wondered if a larger print would be legible and useful, but I took a chance. The map I received is of excellent quality, clear enough to read even the smallest print.
Fast delivery. Good quality print
Prompt despatch and great quality of poster. Well packages and in perfect condition on arrival. Many thanks!
Excellent variety of material available for choice. I was delighted with the card when it arrived - speedily, as promised. My only disappointment was that I had entered text on the card when ordering it online, but the card I received was totally blank.
I had a Quick response, good follow through and the product is very good. I recommend Media Storehouse with thei product.
The print was even more impressive than I thought it would be. It arrived in damaged. And it has enhanced my library.
The poster is on excellent paper with vivid colors. Thank you.
As described. Prompt delivery.
Excellent print, very promptly sent, and well packed.
Looks exactly like t did on the internet. Ive had it framed and added to me collection of Jester memorabilia.