All orders are protected by
our Pixel Perfect Guarantee

Fast, Safe Delivery
and Easy Returns
Home > Arts > Artists > Fortunino Matania
Framed Print of Goodbye Old Man - Soldier and dying horse during WWI
check Made in UK
check Pixel Perfect Reproduction
check Made with high-grade materials
check Carefully packed to aid safe arrival
check UK delivery from only £9.99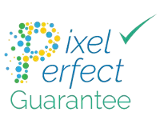 Most popular orders
of this image

Photographic Print

Framed Print

Poster Print
Info
Reviews


Delivery

Pixel Perfect

Framed Print of Goodbye Old Man - Soldier and dying horse during WWI
Our contemporary Framed Prints are professionally made and ready to hang on your wall
Goodbye Old Man is a striking image of a soldier bidding farewell to his fatally injured horse. Goodbye Old Man was commissioned by the Blue Cross in 1916 to raise money to help horses on active service.
The artist is Fortunino Matania and it is one of his most famous war-time illustrations. Fortunino Matania (1881 - 1963) was born in Naples.
During and after the war, his work adorned many a history book. During the 1st World War Matania mainly worked for the British magazine The Sphere as their star illustrator, usually producing one full page illustration or more per weekly issue.
He was also employed by the British government and commissioned by individual British regiments. He visited the front several times which allowed him to view wartime conditions at first hand and talk with soldiers about their experiences. From sketches and memory he could then finish a painting, often within a few days
This picture is available as Framed Print, Photographic Print, Poster Print, Jigsaw Puzzle, Canvas Print, Metal Print, Photo Mugs, Fine Art Print, Mounted Print, Glass Frame, Acrylic Blox, Classic Framed, Greeting Card, Cushion, Mouse Mat, Glass Place Mat, Glass Coaster
© Mary Evans Picture Library
Media ID 594559
(grief, sadness)
14"x12" (38x32cm) Framed Print
Wood grain effect frame with professionally mounted 10x8 print. Overall outside dimensions are 14x12 inch (363x325mm). Features hardboard back stapled in with hanger and glazed with durable Styrene Plastic to provide a virtually unbreakable glass-like finish. Easily cleaned with a damp cloth. Moulding is 40mm wide by 15mm thick.
check Overall Size 32.5cm x 37.6cm (12.8"x14.8")
check Fully covered by our Pixel Perfect Guarantee
check Made with high-grade materials
check Expert colour and quality finish
Watermarking and Website Address do not appear on finished products
Related Categories
Home > Arts > Artists > Fortunino Matania
Home > Popular Themes > Fortunino Matania
Home > Popular Themes > Soldiers
Home > Mary Evans Prints Online > Animals
Home > Mary Evans Prints Online > Military
Home > Mary Evans Prints Online > Animals > Horses
Home > Mary Evans Prints Online > Best Friends
Home > Mary Evans Prints Online > WWI Animals
Home > Mary Evans Prints Online > Fortunino Matania
Full Art Print Range
If you are unsure which print style will suit you best then please see our comparison below. We aim to dispatch all orders within a week of ordering with regular Photographic Prints being posted within one working day (ideal for framing at home).
Framed Print (£44.99 - £249.99)
Photographic Print (£6.99 - £129.99)
Poster Print (£11.99 - £29.99)
Jigsaw Puzzle (£26.99 - £34.99)
Canvas Print (£29.99 - £399.99)
Metal Print (£59.00 - £399.00)
Photo Mugs (£14.99)
Fine Art Print (£29.99 - £299.99)
Mounted Print (£9.99 - £69.99)
Glass Frame (£19.99 - £59.00)
Acrylic Blox (£29.99 - £39.99)
Classic Framed (£44.99 - £249.99)
Greeting Card (£4.97)
Cushion (£29.99 - £39.99)
Mouse Mat (£13.99)
Glass Place Mat (£49.99)
Glass Coaster (£7.99)
Print quality very good. Nice frame too
Excellent collection of pictures
Good quality. Professional shipping.
High quality items, efficient service, well protected in transit, friendly & helpful staff
Fantastic prints and service
excellent service and product
Excellent, pictures, excellent service
My first order and happy with the delivery and product. Will consider further shopping at the Media Storehouse. Thanks.
Good quality card, good service. Will use again.
Every picture Ive ordered has arrived on time as promised & well protected. Further, each photograph exceeded my expectations. You folks do an exceptional job. I appreciate what youre doing that accentuates curiosity & a sense of wonder. Keep on evolving.
Media Storehouse had an 1897 map of the British Empire that Ive long used in low resolution in my British Literature course. I wondered if a larger print would be legible and useful, but I took a chance. The map I received is of excellent quality, clear enough to read even the smallest print.
Fast delivery. Good quality print
Prompt despatch and great quality of poster. Well packages and in perfect condition on arrival. Many thanks!
Excellent variety of material available for choice. I was delighted with the card when it arrived - speedily, as promised. My only disappointment was that I had entered text on the card when ordering it online, but the card I received was totally blank.
I had a Quick response, good follow through and the product is very good. I recommend Media Storehouse with thei product.
The print was even more impressive than I thought it would be. It arrived in damaged. And it has enhanced my library.
The poster is on excellent paper with vivid colors. Thank you.
As described. Prompt delivery.
Excellent print, very promptly sent, and well packed.
Looks exactly like t did on the internet. Ive had it framed and added to me collection of Jester memorabilia.